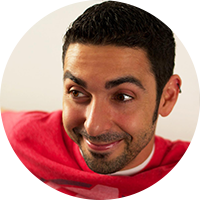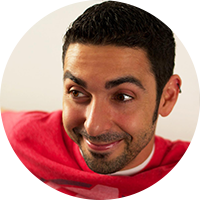 My name is Christian Prieto and I'm a freelance motion graphics designer located in Los Angeles and Orange County, California. I graduated with a second BFA in New Media from the Academy of Art University in San Francisco, and have also taken courses at School of Motion. I've had some great experiences from various amazing internships, and currently work in the field as a motion graphics designer. I thoroughly enjoy riding motorcycles, watching movies and reciting arbitrary quotes from various films and TV shows. I someday hope to work with studios such as Ranger & Fox, Buck, Brand New School, Blind, Yankee Peddler and Capacity.
2D Animation
3D Animation
Motion Design
Character Animation
Editorial Design
UI/UX Design
Typography
Adobe After Effects
Adobe Photoshop
Adobe Illustrator
Adobe Premiere
Adobe Media Encoder
Adobe InDesign
Cinema 4D
BLIZZARD ENTERTAINMENT
Motion Graphics Artist | June 2018 - Present
Create various graphics/animations for any of the Blizzard properties. This includes designing titles for game trailers, looping animations for YouTube endslates, creating graphics for BlizzCon and any graphics requests as needed.
SKECHERS USA
Motion Graphics Artist (Freelance) | March 2018 - June 2018
Create various graphics/animations for retail store displays, various video work cleanup, logo animations and other requests as needed.
NFL NETWORK
Designer / Animator | August 2017 - March 2018
Provide 2D/3D graphics for various shows. Requests include segment intro, monitor loops, bumpers and lower thirds. Also updating existing graphics packages from various studios.
TBWA CHIAT DAY
Motion Graphics Designer | May 2016 - August 2017
Create various graphics for all in-house clients. Brands include Airbnb, Nissan, Gatorade, Grammy's and Intel.
NFL NETWORK
Digital Designer | July 2015 - May 2016
Create various graphics for the NFL Now digital platform, including motion graphics, TV interstitials, social media, and all digital needs.
SPEEDO USA
Designer | October 2014 - May 2015
Art direction, design, video editing and team management for Speedo USA product videos. Graphic design for social media and print materials.
theAUDIENCE
Designer | September 2013 - October 2014
Graphic design for social media clients in entertainment, film studios and corporate brands. This includes digital imaging, web design, motion graphics and UX/UI design in a highly collaborative environment.
NOTIONIST
Designer | October 2012 - September 2013
Graphic design for web and print media, including layout design, print design, logo development, front-end web design, motion graphics and email blast design with front-end coding.
SONY DADC
Graphic Design Intern | June 2012 - October 2012
Created menu designs, assets and localization for Blu Ray, DVD and various TV shows. Interface design for iTunes LPs and various mobile devices.
SIDESHOW COLLECTIBLES
Multimedia Intern | June 2010 - July 2011
Created motion graphics, edited production videos, created assets for website content and created various info screens for the San Diego Comic Con event.
Motorcycle Racing
Ice Hockey
LAIKA Studios
French Bulldogs
Hiking
Podcasts
Movie Collectibles
Film Noir
ACADEMY OF ART UNIVERSITY San Francisco, CA
Bachelor of Fine Arts | School of Web Design + New Media
Jan 2009 - Dec 2009 / Sept 2012 - May 2014
OTIS COLLEGE OF ART Los Angeles, CA
Motion Graphics Program | Digital Media Department
January 2010 - May 2012
UNIVERSITY OF SOUTH FLORIDA Tampa, FL
Bachelor of Arts | School of Mass Communications (Advertising)
May 1999 - December 2003